The success of chardonnay throughout the world: an example to reflect on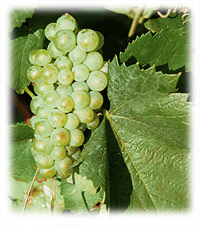 Winegrape varieties can be classified on the basis of the sensory quality of the wines they produce:
Noble varieties;
Medium-quality varieties: these are the most numerous;
Poor-quality varieties: these include hybrid direct producers.
The noble varieties can themselves be divided into two categories:
Universal varieties, i.e. those that can adapt to all sorts of environmental conditions and produce good wines characteristic of the variety. Amongst the red varieties, these include Cabernet Sauvignon, Cabernet Franc, Merlot and Syrah. Universal white varieties include Chardonnay, Sauvignon Blanc, Riesling and Marsanne.
Varieties that have difficulty adapting to different conditions and which give good wines in only a few, very rare locations. The most obvious example is Pinot Noir, which excels only in Burgundy and perhaps in Oregon (USA).
Chardonnay: universal veriety

1°: Sultanine blanche (Turkey, USA, Iran, Greece, Afghanistan, Chile, Australia): 400 000 ha
2°: Airen blanc (Spain) : 390 000 ha
3°: Grenache noir (Spain, France) : 240 000 ha
4°: Merlot noir (France, Italy, Bulgaria, USA) : 200 000 ha
5°: Ugni blanc (France) : 190 000 ha
6°: Cabernet-Sauvignon (France, Chile, Russia, Bulgaria) : 165 000 ha.
7°: Carignan noir (France) : 160 000 ha.
8°: Chardonnay (France, USA, Australia) : 140 000 ha.
9°: Dattier de Beytouth (Italy, Turqkey, Greece, Spain, Bulgaria, Romania, Yougoslavia) : 120 000 ha
10°: Sangiovese (Italy) : 95 000 ha.
It is now recognised that Chardonnay can give good wines in a large number of winegrowing countries throughout the world. As such, the number of hectares planted to Chardonnay has steadily increased in recent years. The renowned ampelographer Pierre GALET ranked the 10 main varieties of the world by the number of hectares planted (year 2001):
The surface area planted to Chardonnay throughout the world can be estimated at more than 160,000 hectares, spread throughout:
U.S.A. : California : 44 509 ha ; Oregon and Washington : 3 203 ha
France : 35 252 ha (Bourgogne, jura, Champagne, Loire Valley, Midi, Charentes).
Australia : 22 528 ha (2004)
Italy : 11 800 ha
Moldavia : 6 000 ha
South Africa : 7 927 ha (2005)
Chile : 7 561 ha (2002)
Slovenia : 3 565 ha
Argentina : 5 155 ha (2005)
New Zealand : 2 449 ha
Spain : 2 200 ha
Bulgaria : 2 000 ha
Romania : 650 ha
Israel : 600 ha
Portugal : 500 ha
Hungary : 500 ha (estimation)
Greece : 500 ha (estimation)
China : 500 ha (estimation)
Countries with few chardonnay : Uruguay, Brasil, Canada, Austria, Belgium, Chyprus, Malta, Morroco, Crimea, Germany, Czech Rep., Luxemburg, Great-Britain, Switzerland, India, Japan, Mexico.

Chardonnay vines throughout the world
The world's best chardonnay wines are produced in Burgundy and Champagne, where they reach unmatched heights in certain vintages. In the rest of the world, advanced techniques have enabled oenologists to make still and sparkling Chardonnay wines that have attracted the attention of many wine drinkers. However, these wines are less full-bodied than the top white Burgundies.
The aromas and taste of Chardonnay wines differ as a function of location and of winemaking practices. Chardonnay can benefit from oak ageing, and the finished wine can improve greatly with ageing. Chardonnay is at its best when unblended with other varieties, but blending can sometimes lead to good, and even excellent, wines, particularly in the case of sparkling wines.
Prices of chardonnay grapes and wines throughout the world

Prices are generally high, no matter where in the world one looks
As an example, here are some grape prices for the 1989 vintage:
In Champagne : 4 euros per kilogram
In California : 1,5 euro per kilogram
In the South of France, the price of chardonnay wine was between 1,5 and 2 euros per litre in bulk, versus 0,5 euro for an ordinary white wine.
The future of chardonnay in the world's vineyards
If we look at the surface area currently planted to Chardonnay in the world (50,000 ha), we can see that the market is far from being saturated.
It should also not be forgotten that Chardonnay is not a very productive variety, if pruned in a reasonable manner of course. Thus, the Chardonnay wines produced in Burgundy have a bright future, if all the appropriate measures are taken to ensure a constant level of quality. Of course, the same can be said for the Chardonnays produced elsewhere.
Chardonnay is one of the many grape varieties that France has bestowed on the world, both as a part of France's cultural heritage and as an example of its good taste. We can all be thankful for this gift.


Characteristics of the chardonnay vines throughout the world
Chardonnay leaves are easy to recognise thanks to the naked vein on the petiolar sinus. However, Chardonnay is frequently confused with true Pinot Blanc. In South Africa, it was for a certain time confused with Auxerrois Blanc from Alsace.
Chardonnay is an early budding variety and thus must be protected from spring frosts in locations where such frosts are likely. However, it resists rather well to cold winter temperatures.
Chardonnay must be planted with tight spacing (high density) in cold and temperate regions. In contrast, it can be planted with wide spacing (low density) in hot areas, but it is likely to give low yields unless it is irrigated during the summer. Under both types of conditions, lyre-shaped trellising is being attempted.
Chardonnay vines must be trained on a trellis. This variety can be harvested properly by machine.
In cool and temperate regions, cane pruning is advised in order to give satisfactory yields. In hot and sunny regions such as California, spur pruning with two buds per spur is possible, since these conditions produce significantly larger clusters than in cooler climates.
Chardonnay is very sensitive to shot-berry production under poor weather conditions during flowering (cold, rain). This occurs in Champagne, Burgundy and Northern California but not in the south of France.
Chardonnay is also very sensitive to the fanleaf degeneration virus (yellow mosaic and malformations). It is also sensitive to leafroll, particularly in California
Chardonnay is very sensitive to Flavescence Dorée. As plantings of Chardonnay have increased internationally, the causal mycoplasma-like organism has spread in recent years from the Armagnac region to the South of France, Italy and all the way to Moldavia (ex-USSR). Flavescence Dorée causes the rolling of leaves and the drying up of grapes. This disease cannot spread to Burgundy and Champagne because of the absence of the leafhopper vector in these regions.
Chardonnay is one of the varieties most sensitive to Pierce's Disease, a bacterial disease encountered in the Americas. It kills grapevines after having dried out grape clusters and foliage. Chardonnay wood must therefore not be brought in from the USA, since such importation could lead to the spread of this disease to Europe, which would be very serious for regions such as Burgundy since the insect vector is present there.
Chardonnay grapes are very sensitive to Botrytis cinerea when they are at or near maturity. This parasite does not prevent the making of a good wine, if the grapes have not been overly affected. However, harvesting must be conducted very rapidly, since the clusters cannot be left to hang on the vine under humid conditions.
In dry climates, Chardonnay vines can benefit from drip irrigation. This increases yield, which under many conditions is low. For example, in the South of France, yields above 50 hectolitres per hectare are rare under dry-farming conditions. For this reason, we can assume that Chardonnay grapes are not likely to flood the market anytime soon.
Exposé au IIe Colloque Professionnel des Vins de Bourgogne - 31 Janvier 1990 -NOLAY
Publication : La Revue des Œnologues n°65s - Le Progrès Agricole et Viticole n° 4 - 1990